If you shy away from orthodontics because you would rather avoid having to wear bulky metal braces, there is good news for you.
Invisalign® treatment at our Philadelphia, PA, area orthodontist office offers patients a discreet alternative that is simple to use.
Learn how Kellyn Hodges Orthodontics can straighten your smile and improve your bite and confidence...
Set Up an Appointment
with Us Today
Many patients at Kellyn Hodges Orthodontics in Philadelphia, PA, avoid necessary orthodontic treatment because of the bulky metal wires and brackets used for traditional braces. Fortunately, there is a nearly invisible alternative for the right candidates. Clear aligners offer dentists and orthodontists an option for patients who want a discreet and comfortable dental treatment plan to straighten their teeth.
If you dream of a new smile, but the idea of wearing braces gives you second thoughts, the Invisalign system may be the dental solution you have been looking for.
Contact us online or call (610) 617-0700 today to schedule a consultation at one of our Philadelphia area dental offices. An orthodontist can discuss your options and review your candidacy to see if Invisalign treatment is right for you. We also offer Invisalign Teen to meet the unique needs of our younger patients.
"Excellent experience. Knowledgeable, friendly staff. Dr Hodges is intelligent and thorough."

Emily P.
Benefits of Invisalign
Over Other Orthodontic Treatments
Maintaining a natural appearance is often the biggest concern for people considering orthodontics. Even with advances in the field and the many choices of colors and materials available, braces and retainers are still more conspicuous than most patients would like. In addition to aesthetics, the dentists and specialists at our Philadelphia, PA, practice often recommend clear aligners because the orthodontic treatment offers a number of benefits over braces, including:
How Invisalign
Straightens Your Smile
Can Invisalign Help You on Your Journey to a Beautiful Smile?
Dr. Kellyn Hodges is the MOST patient, kind, caring and loving person you could ever ask to work on your teeth. She is extremely gracious and informative when it comes to discussing my treatment and progress. She as well as her staff are superb! I would highly recommend her to anyone in need of orthodontic care!
View On Google
Let me tell you something about Dr. Hodges! WOW. She is very personable, extremely knowledgeable, kind, sincere and very caring of her patients. My experience has been nothing but great from the staff to the cleanliness to the aromas of the candles. The office provides refreshments which is awesome. Oh lets not leave out the lotion bar!!!! I am very happy and will definitely recommend Dr. Hodges to everyone who needs orthodontic care.
View On Google
Improve Your
Oral and Overall Health
While the goal of orthodontic treatment is to help patients achieve a straighter smile, Invisalign offers so much more. After treatment, patients may find that brushing and flossing are easier, which means their risk of developing decay and gum disease will be lower. By treating malocclusion, Invisalign treatment can reduce the symptoms that accompany a misaligned bite, such as headaches and excessive wear on certain teeth. Lastly, patients can expect to enjoy more self-confidence thanks to their new smile.
During a personal consultation at Kellyn Hodges Orthodontics, serving communities throughout the Philadelphia area, one of our orthodontists will evaluate your concerns and help you weigh the advantages of Invisalign versus braces to determine if the option is right for you.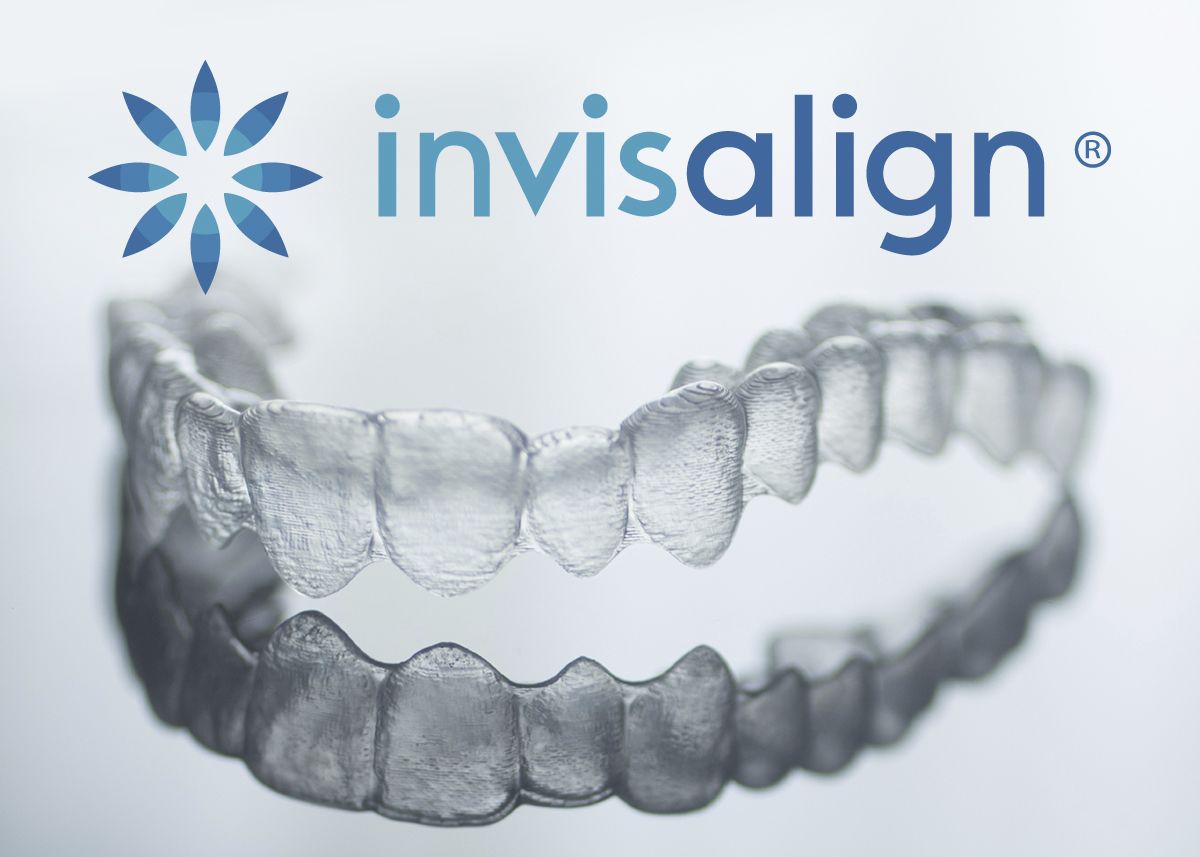 Kellyn Hodges
Orthodontics
Our orthodontic practice has locations throughout the Philadelphia area and offers a range of options for patients looking to improve the appearance of their smile. Our team of friendly dentists, orthodontists, and dental professionals is here to help you achieve the smile of your dreams. If the thought of metal braces is putting you off from treatment that could have an immensely positive impact on your overall health and self-esteem, you may want to consider Invisalign.
For patients who qualify, Invisalign allows for a virtually invisible alternative to braces. To schedule a consultation at our Philadelphia practice and learn more about your orthodontic options, contact us online or call (610) 617-0700 today!
Who Is a Candidate for Invisalign?
Invisalign treatment can correct many of the same orthodontic issues as braces. For patients in the Philadelphia area looking to straighten their smile, this system can effectively treat:
Overbites
Underbites
Crossbites
Crooked teeth
Gapped teeth
Crowded teeth
Rotated teeth
Open bites
Invisalign treatment may not be appropriate for all patients. Those with severe or complex malocclusion may be better candidates for more conventional orthodontic treatments such as braces. We offer a range of options and are confident we can help you achieve your goals.
"This team is amazing. They work with you not only financially but also with scheduling appointments! Life is hectic but they allowed me to make the time to fix my smile! Meticulous and professional, Kellyn Hodges Ortho Team has literally changed my life. THANK YOU!"

Shannon A.
An attractive alternative to braces, Invisalign provides patients our patients in Bala Cynwyd, Bensalem, and the Philadelphia area with transformative orthodontic results. Invisalign combines the orthodontic effects of braces with cosmetic benefits thanks to a series of clear, removable aligners.
Impressions and Treatment Planning
The clear aligners are created by taking dental impressions, clinical photographs, and x-rays of the patient's teeth. This information is then sent to Align Technology. There, a computer creates a 3-D model that allows technicians to create a series of clear aligners that will slowly move the teeth over time into the prescribed position that your orthodontist deems appropriate.
Creating Your Aligners
Once your dentist or orthodontist at our Philadelphia practice approves the treatment plan, a plastic resin aligner is created for each stage of the Invisalign treatment process. While numbers vary depending on the case, the average Invisalign patient will receive between 18 and 30 different clear aligners over a period of about one year.
Your Role
in Maintaining Your Results
Invisalign patients at our Philadelphia practice must be sure to wear their aligners at least 20 to 22 hours a day to avoid disrupting the treatment process. Failing to do so can dramatically lengthen the treatment timeline and associated cost.
Similar to traditional braces or any orthodontics, a retainer must be worn following Invisalign treatment. You will only have to wear your retainers overnight, which has two benefits: the retainers should not only keep your smile straight but they can also protect your teeth against the effects of bruxism.
Once treatment is complete, many patients further enhance their smile with teeth whitening or other procedures at our Philadelphia practice to achieve a complete smile makeover.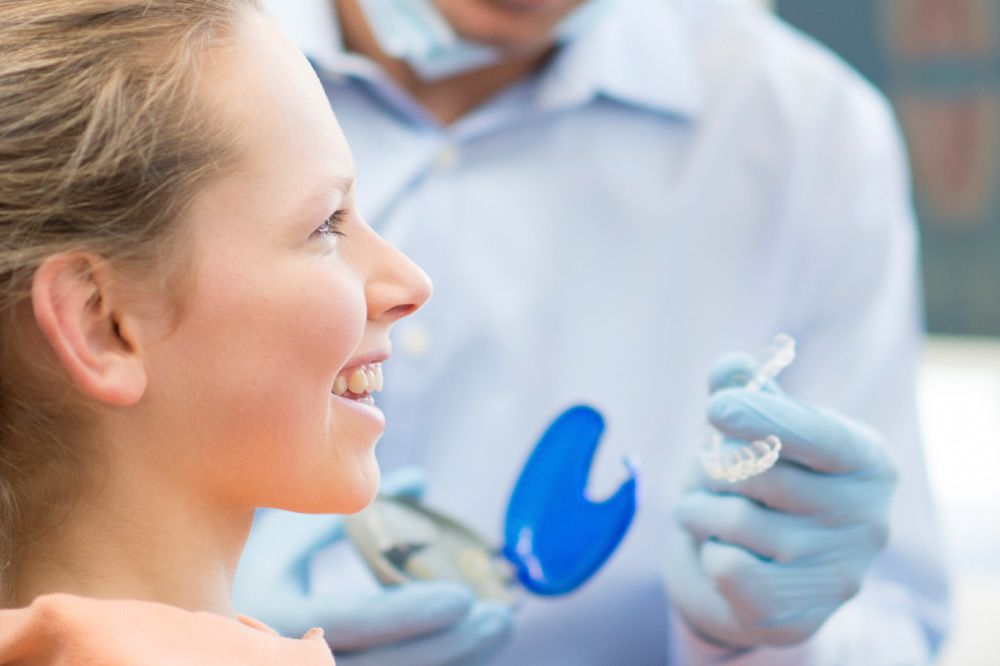 Drawbacks of Invisalign
Over Other Treatments
The Invisalign system offers a wide range of benefits compared to metal braces. Unfortunately, there are a few drawbacks. Patients in Bala Cynwyd, Bensalem, and throughout the Philadelphia area should consider their budget, the treatment timeline, and their lifestyle when deciding on the best dental plan to meet their needs.
Treatment Time
Some cosmetic dentistry alternatives such as porcelain veneers can transform your smile in a matter of weeks. Although it is often quicker than braces, Invisalign can span several months or more. If you are looking for fast treatment due to a special event, such as a wedding, our dentists can discuss alternative dental treatments so that you are ready on your big day.
Limited Candidacy
Advancements to Invisalign's aligner technology have given more people the chance to utilize this popular treatment plan, but it is not right for everyone. Severe malocclusion or misalignment and severely rotated or tipped teeth are generally best treated with traditional braces.
Personal Commitment
The fact that braces are attached to your teeth means there is no threat of you not remaining compliant with the treatment. Due to the clear aligners being removable, in order for the process to work, you must wear your trays for at least 20 to 22 hours a day. This might make the treatment inadvisable for our younger patients. However, Invisalign Teen features unique trays to ensure patients remain compliant throughout the process.
Adjusting to the Aligner Trays
While the custom-made trays fit securely over your teeth, they may feel a bit strange during the first few days of treatment. It can take some time to become accustomed to Invisalign. This is especially true the first couple of days after switching to a new aligner. Some patients may experience mild soreness or have limited speech difficulties during the transition period. Fortunately, these side effects are temporary and should diminish within a few days.
Treatment Cost
In most instances, Invisalign costs are comparable to that of traditional braces. However, if your case is more complex and requires a greater number of trays, your custom treatment plan could end up costing more than other options. Once you have met with one of the doctors at one of our Philadelphia area locations, we can provide you with a cost estimate before you commit to treatment.