Visit Our Bensalem Orthodontist's Office
Finding an orthodontist with the expertise, ratings, and results you want can be difficult.
But Kellyn Hodges Orthodontics is home to orthodontists with hundreds of five-star reviews and consistently stunning results.
Ready to transform your smile with orthodontics? Schedule a visit to our Bensalem, PA, dental office today...
Schedule a Free Consultation
Contact Our Bensalem Location
Ready to transform crooked, crowded, or gapped teeth into a stunning, straight smile?
Orthodontist Kellyn Hodges
and our team of dental professionals can help. Simply fill out our online form and let us know when you'd like to visit our Bensalem, PA, orthodontics office.
Dr. Hodges and her staff were simply amazing. I am grateful to see the beautiful outcome of my son's smile and confidence. ✨ Dr. Hodges, is full of compassion and quality patient care. This shines through her presence and it's the attitude of her staff as well. ✨ I highly recommend Dr. Hodges as a consumate professional that truly cares about people. ✨ I'm 50, and I'm thinking I'll be next in line in her chair.
View on Google
Very professional! Clean atmosphere! Friendly staff!! I got my braces off today and I must say my teeth look perfect!!!!! I am soo happy with my outcome it was worth the year and five months that I had them on! I thank Kellyn Hodges team for my perfect smile! If you are looking for an orthodontist I would recommend orthodontic treatment from Kellyn Hodges Orthodontics!!! Thank you guys! Also a very special shout-out to Linda that works there! You are amazing! And thank you Dr. Hodges you're vibe was very welcoming and also you made me feel comfortable!!!!
View On Google
From Philadelphia
Get on I-676/US-30 E from S Penn Square and N Broad St
Follow I-95 N to PA-132 W/Street Rd in Bensalem Township. Take exit 37 from I-95 N
Use any lane to turn left onto PA-132 W/Street Rd
Kellyn Hodges Orthodontics will be on the left
From Trenton
Get on US-1 S
Continue on US-1 S. Take I-295 W to PA-132 W/Street Rd in Bensalem Township. Take exit 37 from I-95 S
Turn right onto PA-132 W/Street Rd
Kellyn Hodges Orthodontics will be on the left
We Also Offer Virtual Consultations
Why Choose Kellyn Hodges Orthodontics?
Affordable Orthodontic Treatments
In addition to offering reasonably priced orthodontic services, our Bensalem orthodontics office accepts most types of dental insurance. To help you cover out-of-pocket costs, we also offer flexible payment plans with no down payments and low monthly installments.
Stunning Patient Results
Dr. Kellyn Hodges and her team of orthodontists are respected by colleagues and patients alike because of their high-quality orthodontic care. We strive for perfection in every case, and we have helped many children and adults.
Multiple Treatment Options
Many dentists only offer braces or only offer Invisalign®. But our Philadelphia-area orthodontics practice offers multiple orthodontic treatments and dental treatments to meet the diverse needs of our patients.
Helping a Senior with Spacing Issues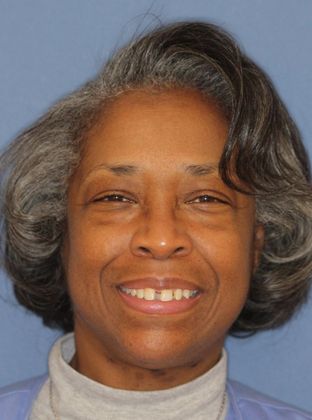 Other Treatments
Designed to Improve the Health and Beauty of Your Teeth
Bruxism treatment
Dental bridges
Dental crowns
Dental implant restorations
Dentures
Frenectomy
Gingivectomy
Jaw surgery
Oral surgery
Periodontal care
Root canal therapy
Scaling and root planing
Sinus lift
Smile makeovers
Teeth whitening
Tooth extractions
Wisdom teeth removal