What to Know When Considering Invisalign® vs. SmileDirectClub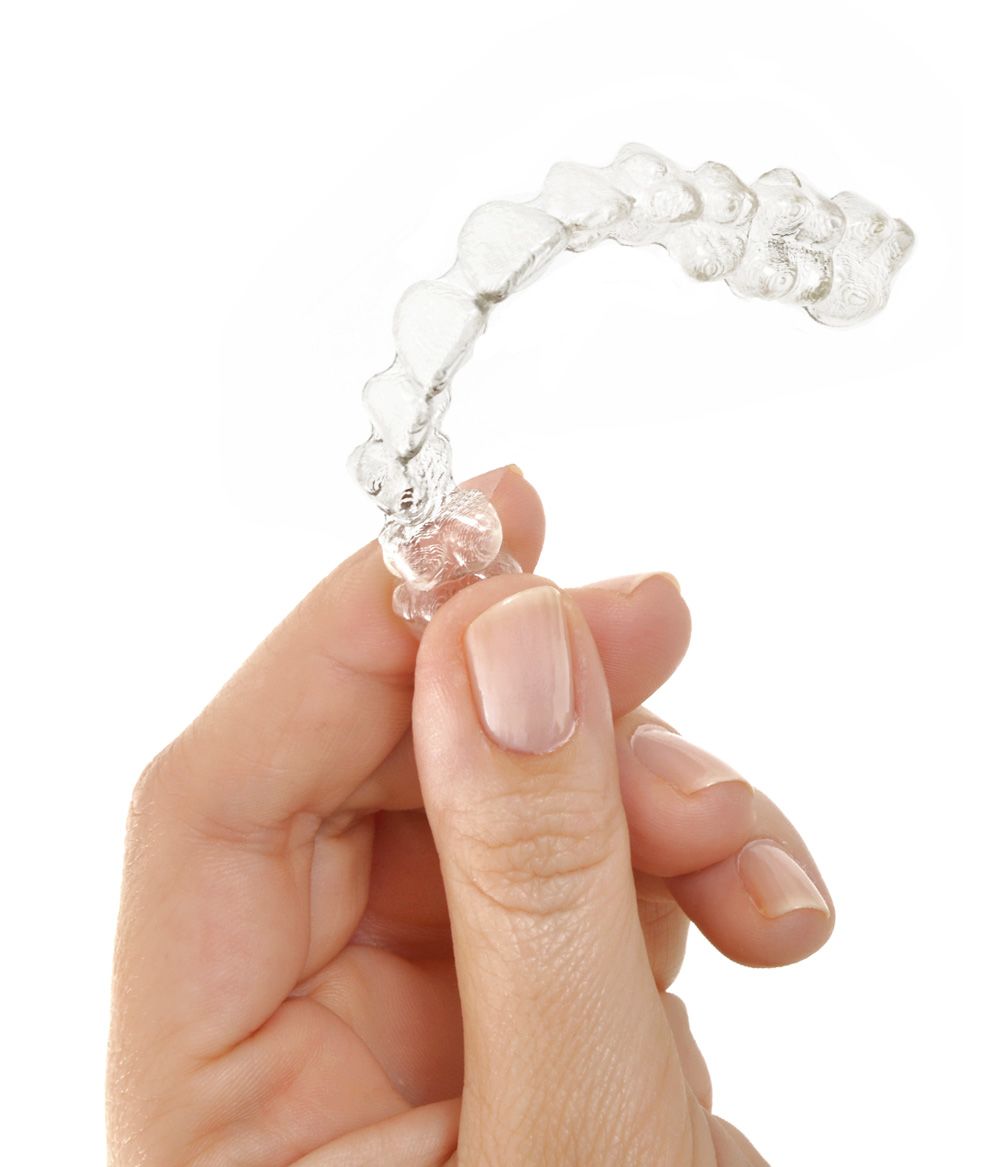 Invisalign® makes a straighter smile possible without the use of metal braces, allowing patients to smile with confidence during orthodontic treatment. In the pursuit of straighter teeth, some patients are tempted to try SmileDirectClub, an orthodontic option that uses clear aligners with no dental visits and little oversight.
Although aligners from SmileDirectClub can help some people achieve their desired results, there are some key factors to be aware of when considering Invisalign versus SmileDirectClub. Serving Philadelphia, PA, Bala Cynwyd, PA, and Bensalem, PA, the orthodontists of Kellyn Hodges Orthodontics would like to take a moment to compare Invisalign and SmileDirectClub.
What Is Invisalign?
Invisalign is an orthodontic treatment that transforms the smile using clear aligners, allowing patients to achieve a straighter smile without the use of metal braces.
Invisalign treatment begins with impressions taken by a professional in a dental office. These impressions are then used to create custom aligner trays.
The aligners must be worn throughout the day and while sleeping, but may be removed while eating and to brush and floss the teeth. Each set of aligners are worn for two weeks before changing to a new set.
Treatment progress is checked every four to six weeks by an orthodontist. During this time, changes can be made to make sure the teeth are moving as desired.
What Is SmileDirectClub?
Like Invisalign, SmileDirectClub uses a series of clear aligner trays to move the teeth and improve the smile. Although similar, there are several significant differences that can affect the results of treatment.
For example, treatment with SmileDirectClub is done through remote teledentistry. This means that patients never go into a dental office and never meet with an orthodontist.
Patients must also create their own molds for their teeth if they are unable to find a SmileDirectClub retail location nearby. If any mistakes are made while taking impressions, it can impact the whole treatment process.
Most significantly, patients never meet with an orthodontist for follow-up during treatment. Meeting with an orthodontist is important for making sure the teeth are moving correctly so that the desired results are reached.
Which Treatment Is Right for You?
When it comes to orthodontics, it's always best for treatment to include in-office dental visits so that treatment can be monitored and modified if any issues arise or something needs adjusting. Invisalign treatment involves an orthodontist from start to finish, with regular follow-up appointments, so that desired results are achieved in a timely manner.
SmileDirectClub cuts out dental visits and relies on the patient to track their own progress. Doing so does bring down the costs of treatment compared to Invisalign, but it does have the downside of little professional oversight and the risk of lackluster results.
With this in mind, it's important to meet with an orthodontist to discuss which treatments are right for your needs.
Contact Kellyn Hodges Orthodontics
To find out if Invisalign is right for you or to discuss other treatment options, please call (215) 245-5100 or contact us online to schedule a consultation.
Related to This