High Canines: Orthodontics for Impacted/Ectopic Teeth
Crooked teeth come in many forms, and one of the most notable can be poorly positioned canines. High canine teeth can immediately draw people's attention, resulting in self-consciousness and other issues. Thankfully the team at our Philadelphia orthodontic practice can use braces and other appliances to treat this problem.
Let's take a moment to consider the nature and cases of high canine teeth. We'll then consider some of the common options for treatment an orthodontist may use.
About Ectopic and Impacted Canine Teeth
Ectopic teeth refer to teeth that do not emerge and follow their normal course with regard to position in the smile. Impacted teeth refer to teeth that are prevented from pushing through the gums in their normal position.
When these issue affects the canines, this can lead to the canines being higher than your other teeth. The canines may be positioned along the gumline rather than aligned with the rest of your smile, leading to cosmetic issues as well as dental health problems.
What Causes High Canine Teeth?
There are a variety of factors that can lead to poor position of the canines. Generally, the main issue if the position of the other teeth in the mouth. If teeth are poorly spaced or crowded, this can cause an emerging canine to emerge in a different position. Genetics and family history can increase the likelihood of this issue occurring.
Why These High Canines Should Be Treated
High canines, as we noted above, can cause a variety of dental health issues. For one, the look of your smile can be negatively impacted by the high canine, leaving you feeling self-conscious around others, including loved ones. In addition, high canines can be part of an overall problem with malocclusion, or poor dental alignment. This can contribute to difficulty biting and chewing, pain while eating certain foods, and teeth grinding (bruxism).
By straightening your teeth and improving overall dental alignment, these cosmetic and health issues can be avoided.
Braces and Orthodontic Care
The most common approach to treating high canine teeth is the use of braces and other orthodontic appliances. The carefully applied pressure of braces will help shift the position of the teeth and improve overall dental alignment. Palatal spaces may also be used to help create more room to accommodate the high canine.
Gradually, the pressure applied to the teeth will help pull the high canine into place, improving the overall alignment of the patient's teeth in the process. The end result will be a beautifully aligned smile.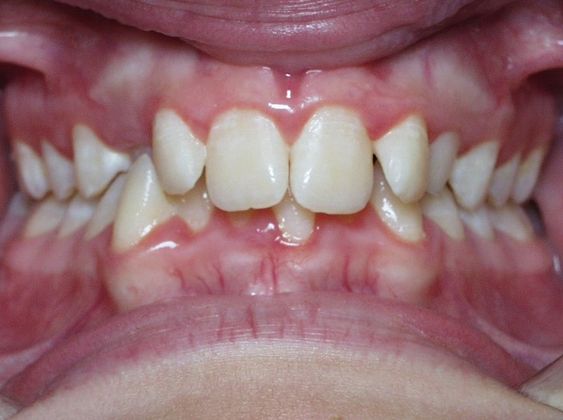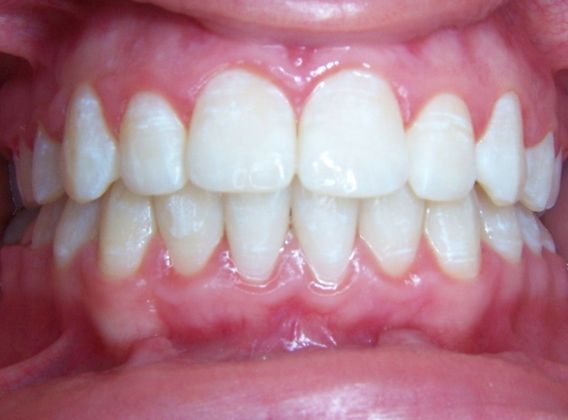 How Long Will Orthodontic Care Take?
Treating a high canine can take several months to a year, though more time may be required. It depends on the severity of the misalignment. The age of a patient can also impact treatment times. It's much easier to treat these issues in children and teens than it is in adults. Such is the nature of normal maturation.
During a consultation at our practice, we can provide an estimate with regard to treatment times and results timelines.
Extracting Ectopic/Impacted Teeth: Is This Necessary?
Sometimes the crowding and spacing issues are so challenging that orthodontic appliances alone will not be able to properly treat the problem. It may be necessary to extract a tooth to accommodate the high canine. The extraction is followed by orthodontic care to improve overall tooth alignment. We should stress again that this is not necessary in all cases.
Learn More About Orthodontic Care
For more information about treating ectopic or impacted teeth and improving your overall dental alignment, be sure to contact an experienced orthodontist today. The team at Kellyn Hodges Orthodontics is here to help you smile with renewed confidence.
Related to This