Orthodontic Treatment for Jutting Teeth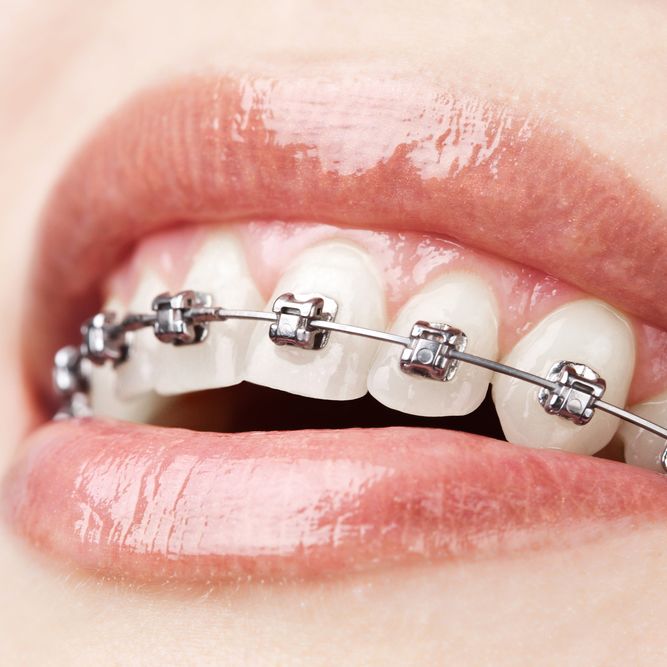 When people in the greater Philadelphia area suffer from crooked teeth, they know they can come to our orthodontic practice for the help they need. Our practice offers state-of-the-art orthodontic options, all of which are designed to enhance dental wellness and smile aesthetics.
If you have teeth that jut out, they can lead to a number of issues. Let's cover the basics of jutting teeth first and then consider the various options for orthodontic treatment available.
Why Jutting Teeth Are Such a Problem
Jutting teeth can cause cosmetic and general wellness issues.
In terms of the look of your smile, jutting teeth can leave you feeling self-conscious about your smile. This could cause reluctance to smile, speak, and laugh around others. In addition to social awkwardness, this can obviously spell disaster if you have a job that involves public interaction.
With regard to your dental health, jutting teeth can make it difficult and even painful to eat certain foods. These issues can also contribute to teeth grinding (bruxism) and the development of a TMJ disorder.
When Is Orthodontic Care Necessary?
Orthodontic treatment is necessary for jutting teeth when the tooth misalignment causes more than just cosmetic problems. If the jutting teeth result in pain or contribute to teeth grinding and other issues, the ideal option for treatment is orthodontics. There are different orthodontic options that can be used depending on the nature of your malocclusion.
Traditional Braces
Traditional braces use a combination of brackets, wires, and sometimes bands that apply force to your teeth. Over time, this careful application of force will gradually alter the position of your teeth. Different materials can be used for the brackets and wires depending on the needs of the patient.
Invisalign®
Invisalign® is an alternative to traditional braces that uses clear plastic aligners to improve the overall alignment of your smile. These aligners are worn at all times except when eating, drinking, or cleaning your teeth. New aligners are to be worn every two weeks, allowing Invisalign® to work gradually.
Fast Acting Adult Braces (FAAB)
If your most visible teeth (anterior teeth) are the ones that jut out, fast acting adult braces may be ideal for you. FAAB only targets the anterior teeth, using traditional braces or Invisalign® to achieve optimal results. Cosmetic procedures may also be used as needed.
Wilckodontics®
Also known as Accelerated Osteogenic Orthodontics™ or AOO™, Wilckodontics® refers to a combination of oral surgery and traditional orthodontic care. In serious cases of jutting and crooked teeth, it may be necessary to perform surgery on the jawbone in order to improve dental alignment. The surgery is followed by orthodontic care.
Developing a Treatment Just for You
All of the orthodontic treatment options listed above can be modified and custom tailored to the needs of patients, allowing orthodontists to achieve optimal results. During a consultation at our practice, we can discuss all of these treatments in greater detail, and determine which kind of treatment may be most ideal for you and your needs.
Learn More About Orthodontic Care
For more insight into orthodontic treatment and how we can help you have a smile that is health and looks beautiful, be sure to contact an experienced orthodontist today. We will go over all of your treatment options in greater detail and develop a plan that's right for you.
Related to This