Invisalign® As a Treatment for TMJ Disorder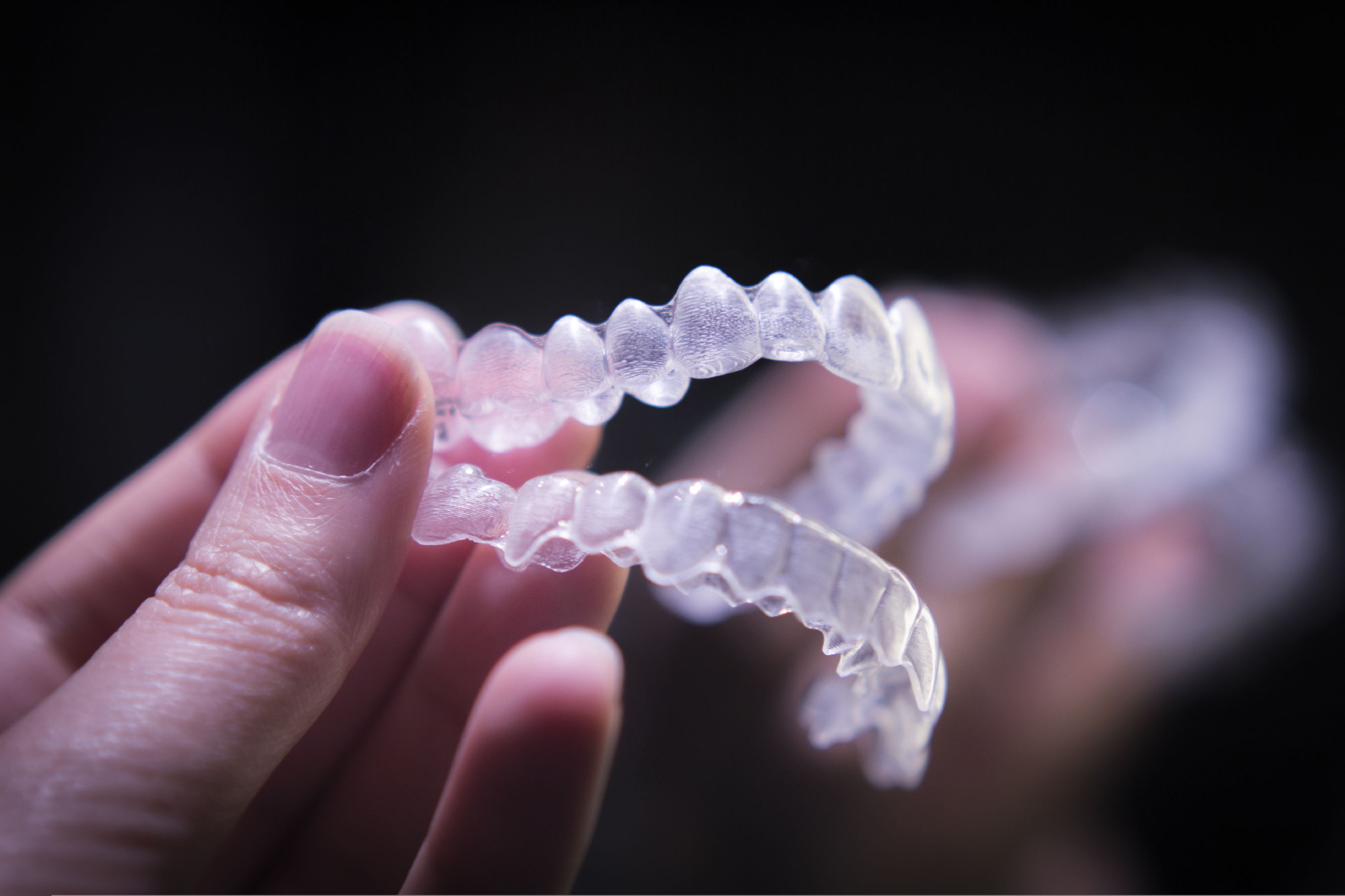 Many adults with misaligned teeth or faulty bites do not explore the possibility of orthodontic treatment because they are perfectly satisfied with the appearance of their smiles. Some of these people realize that discreet alternatives to traditional metal braces, such as Invisalign®, are available to them; however, they simply don't see the need to spend their time and money on correcting what they perceive to be a few minor aesthetic issues.
What these people may not understand is how much Invisalign® treatment could potentially improve their overall quality of life, especially if they are experiencing jaw pain, difficulty chewing, or any of the other symptoms of temporomandibular joint, or TMJ, disorder. While the cause of TMJ disorder is often difficult to pinpoint, two of the most common contributors are malocclusion, or a faulty bite, and misalignment. Both of these issues can potentially be addressed through Invisalign® at the orthodontic practice of Dr. Kellyn Hodges.
In discussing Invisalign® and TMJ disorder treatment during consultations at her Philadelphia, PA orthodontic practice, Dr. Hodges takes into account the symptoms of the patient, the patient's orthodontic problems, and how likely Invisalign® is to be effective in addressing those problems. If an alternative orthodontic treatment is likely to yield better results, she will advise the patient openly and honestly of that fact.
Are you suffering from the symptoms of TMJ disorder? If so, Invisalign® treatment may provide some relief from your condition. To find out, schedule your initial consultation with Dr. Hodges today.
What Are the Symptoms of TMJ Disorder?
Many people with orthodontic problems are surprised to discover that they have TMJ disorder because they have not experienced the most obvious symptom associated with the disorder: pain or tenderness in the jaw. Indeed, the majority of the symptoms of TMJ disorder have nothing to do with the jaw. These include:
Ear, cheek, chin, or general facial pain
Shoulder or neck pain
Cracking sounds in the ears, especially when opening the mouth
Blurred vision
Chronic headaches
Tongue swelling or pain
Tinnitus, or ringing in the ears
Difficulties chewing or swallowing
Dizziness or vertigo
Facial numbness
Swelling in the temples
Neck stiffness
In many cases, multiple causes are responsible for TMJ disorder, including some that may not be possible to diagnose. However, if you suffer from any of the above symptoms and you also have orthodontic issues, then there is a good possibility that you have TMJ disorder and that your orthodontic issues are at least contributing to the disorder. If this is the case, then Invisalign® treatment may help to resolve both your orthodontic issues and, by extension, at least some of your TMJ disorder symptoms.
Other treatments for TMJ disorder include lifestyle changes, splint therapy, and oral surgery. If you are diagnosed with TMJ disorder, Dr. Hodges may coordinate with your regular dentist to arrive at a comprehensive treatment plan.
Learn More about Invisalign® and TMJ Disorder
To learn more about Invisalign® and TMJ disorder, please contact the orthodontic practice of Dr. Kellyn Hodges today.
Related to This