Can You Chew Gum While Wearing Metal Braces?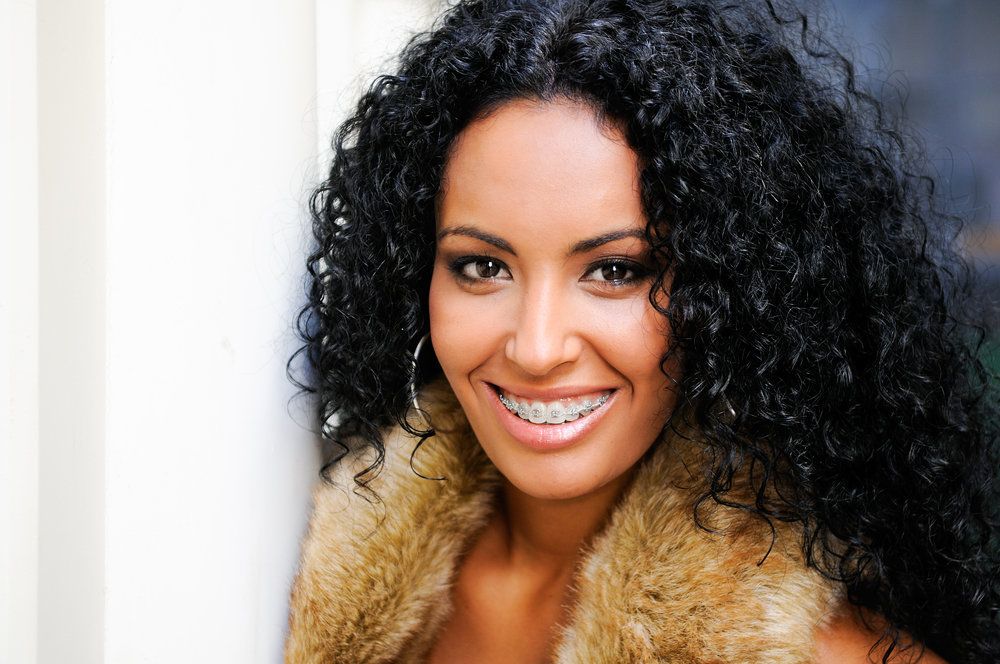 At Kellyn Hodges Orthodontics, one of the questions we most commonly receive from patients who are about to receive traditional metal braces is "Will I be able to chew gum?" Many of these patients have friends with braces who have chewed gum, with no apparent negative consequences. Others might be familiar with reports concluding that some patients with braces experience less discomfort when they chew gum. Of course, a few may just be thinking wishfully. Whatever the case, Dr. Hodges cautions patients against chewing gum while they are wearing braces as it can harm their appliances and set back their treatment significantly.
In discussing the issue of braces and chewing gum during consultations at her Philadelphia, PA orthodontics practice, Dr. Hodges advises patients openly and honestly. She does not forbid patients from chewing gum; however, she strongly advises against it. Although there are certain types of gum that are less likely to stick to the braces than others, all types of gum have the potential to cause damage. It is best for patients simply to say "no, thank you" to gum.
Is It All Right to Chew Sugar-Free Gum While Wearing Braces?
There are many people, including former and current brace wearers and even a handful of dentists, who will claim that sugar-free gum is acceptable for patients to chew while undergoing orthodontic therapy with traditional metal braces. The theory is that, because sugar-free gum tends to be less sticky than gum with sugar, it is far less likely to stick to the braces; furthermore, even if bits of gum get trapped in the braces, it will not damage the teeth because it is free from sugar.
There is some truth to both of these claims. However, while this may make sugar-free gum a superior option to gum with sugar in it among patients with braces, this does not mean that sugar-free gum is risk free.
Why Should Patients with Braces Avoid Chewing Gum Altogether?
Patients who chew gum while wearing braces face more than simply a risk that gum will become stuck in their braces. An even greater risk is that the gum will bend the wires of their braces, causing them to slacken. The tension exerted on the teeth by these wires is precisely set; if they become bent, even slightly, it can alter the entire course of treatment, causing the results to be badly compromised. It can add time, discomfort, and expense to a patient's orthodontic treatment. That hardly seems worth the pleasure of chewing gum, does it?
While the risk of this occurring may not be great, it is significant. Again, it is best simply to avoid chewing gum altogether.
Learn More about Braces and Chewing Gum
If you would like to learn more about braces and chewing gum, or if you wish to schedule your initial consultation with Dr. Hodges, we invite you to contact Kellyn Hodges Orthodontics today.
Related to This