Coffee Stains and Traditional Metal Braces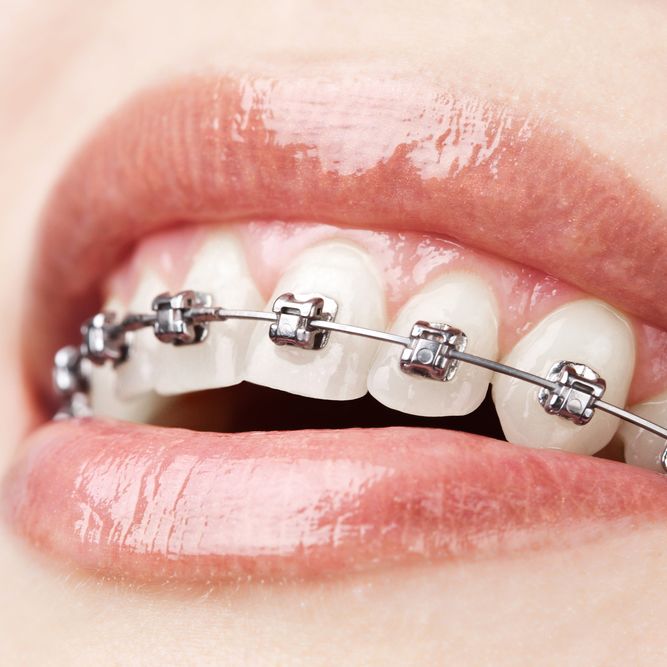 Braces represent a substantial investment in your smile and your oral health. This investment is not only monetary, either; it is an investment of time, effort, and patience on your part. You will have to make many compromises during your treatment time in order to achieve the best possible results, but it will be worth your while. The result will be a beautiful, healthy smile and a strong, well-aligned bite that, with proper care and regular dental visits, could last the rest of your life.
As a teenager or an adult, you may enjoy many habits that seem harmless enough, but which we may ask you either to limit or eliminate from your life altogether. If you undergo orthodontic treatment with conventional metal braces, whether because you are not a good candidate for Invisalign® removable aligners or you simply decide that conventional braces are the best option in your particular case, Dr. Kellyn Hodges will advise you to cut down on your consumption of certain staining agents, including dark sodas, teas, and - sorry - coffee.
In discussing coffee stains and braces during consultations at her Philadelphia, PA orthodontics practice, Dr. Hodges has to inform patients who regularly drink coffee that they will have to curb their habits if they want to keep their teeth their whitest. If you are a coffee drinker who is considering braces, you may want to cut down on your coffee intake now so that you can become accustomed to not having as much - or any - coffee during your treatment.
The Hazards of Drinking Coffee While Wearing Braces
You may think that drinking coffee while wearing braces causes primarily cosmetic problems, and it does indeed cause such problems. Coffee is a highly pigmented beverage that can cause both your teeth and your braces to become stained during treatment, resulting in a dingy-looking smile that calls attention to the fact that you are undergoing orthodontic treatment. Worse yet, it can make it appear as though you are not regularly brushing your teeth, even though you most likely are.
However, coffee can also contribute to the demineralization of the teeth, which is already a risk associated with wearing traditional braces. If you are a heavy coffee drinker, then you will definitely have to cut down on your habit before you are fitted with braces.
Will You Have to Give Up Coffee Altogether?
Frankly, it would probably be best if you gave up coffee altogether. However, if you cannot go cold turkey on the coffee, then you should make it a rare treat. When you do drink it, be sure to rinse out your mouth with water afterwards. You may want to invest in a Waterpik, which can help to eliminate any lingering brown stains before they have a chance to set. Finally, if you enjoy iced coffee as much as you do hot coffee, you can drink your coffee through a straw, which will help limit the beverage's exposure to your teeth.
Learn More about Coffee Stains and Braces
If you would like to learn more about coffee stains and braces, please contact Kellyn Hodges Orthodontics today.
Related to This