Can Orthodontic Braces Cause Headaches?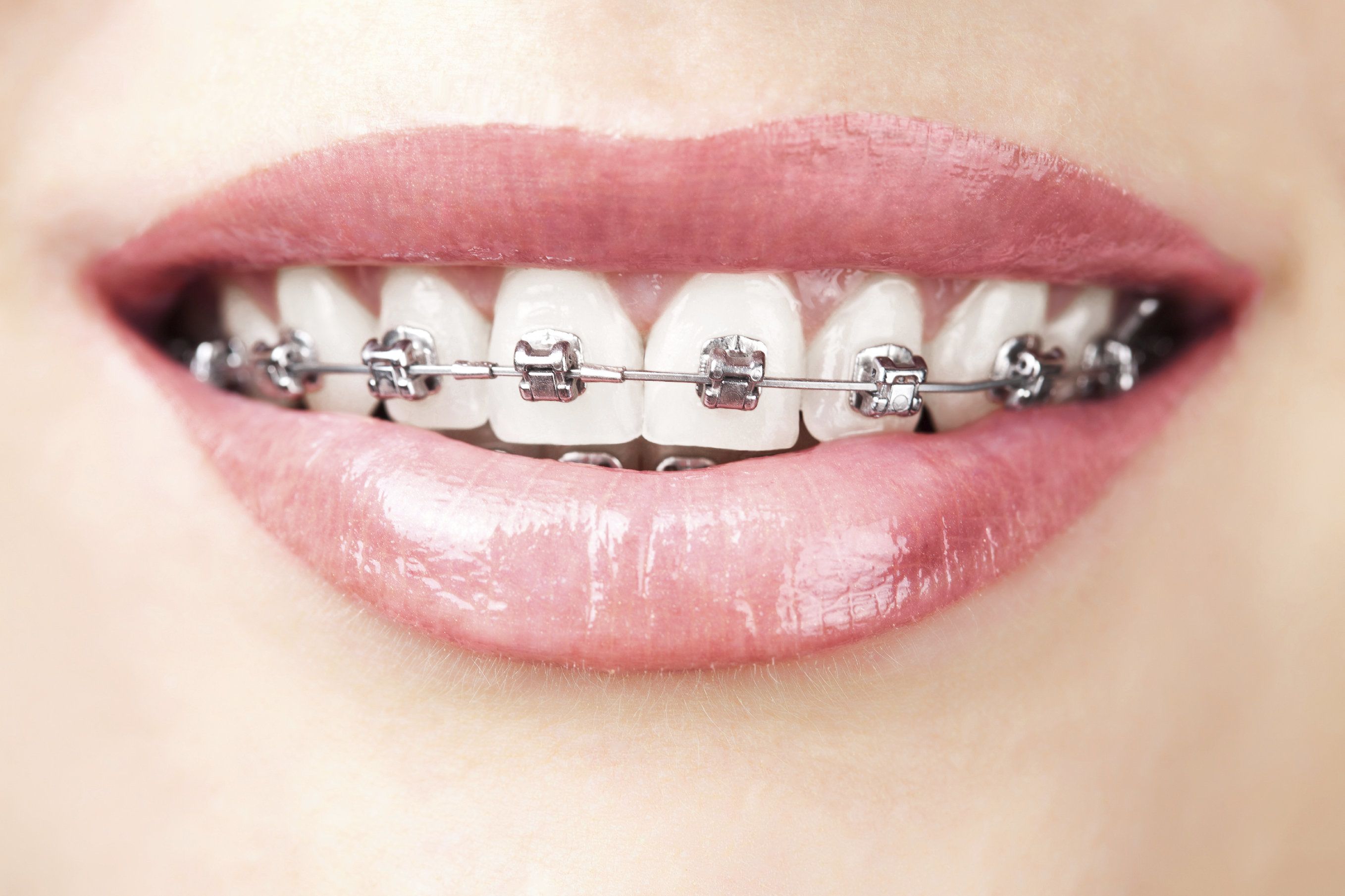 Orthodontic braces can correct many dental issues, including crooked teeth and jaw misalignment, improving both the aesthetics and function of the teeth. Although braces are highly effective at correcting alignment, braces can cause pain and discomfort as the teeth are repositioned, and may even cause headaches. But braces can also help alleviate headaches associated with dental issues, like malocclusion. Learn more about orthodontic braces and headaches in this overview from Philadelphia, PA dentists Kellyn Hodges, Sonal Dave, and Warren J. Apollon.
Orthodontics and Headaches
Headaches are a common side effect of orthodontics treatment. Those who experience headaches when wearing braces most often have them after tightening or adjusting the braces. When braces are tightened, pressure is placed on the teeth to gradually move them into their ideal positions. This pressure can leave the teeth and jaw feeling sore for a day or two and may manifest as a headache.
If headaches persist after orthodontic treatment is completed and braces are removed, orthodontic treatment is most likely not the source of the headaches. In such cases, it may be necessary to see your general physician for treatment.
Orthodontics Can Help Alleviate Headaches
Dental issues that strain the jaw and muscles can cause chronic headaches. In such cases, orthodontics treatment is often successful at alleviating headaches and migraines. Orthodontics treatment can help reduce the frequency of headaches caused by the following conditions:
Temporomandibular Join Disorder: Temporomandibular joint disorder, or "TMD," is a condition affecting the function of the temporomandibular joint, the joint responsible for jaw movement. TMD can be caused by alignment issues, teeth grinding, clenching the jaw, or may simply be a genetic issue. With TMD, the jaw does not move properly, placing strain and stress on the neck and facial muscles, which in turn can cause headaches. Orthodontics can address the underlying alignment issues that may cause TMD, enabling the jaw to function properly and alleviating muscle strain and headaches.
Malocclusion: Malocclusion, or a "poor bite," is essentially a condition in which the teeth do not properly align when the jaws close. Malocclusion includes a wide range of bite disorders, such as an overbite or underbite. Malocclusion can cause the jaw to compensate for bite issues, placing strain on the temporomandibular joint and the surrounding muscles, all of which can cause headaches. Orthodontics treatment is highly effective at correcting bite issues and preventing headaches associated with malocclusion.
Alleviating Orthodontics-related Pain
For most patients, orthodontics treatment is only mildly to moderately painful when the braces are tightened or adjusted. Pain may manifest as a headache, tender gums and teeth, or sore jaw. Most pain associated with orthodontics can be alleviated with one or more of the following:
Take an over-the-counter pain medication: Over-the-counter pain medications can help alleviate headaches and oral pain associated with orthodontics treatment. Those who suffer from headaches or oral pain after braces are adjusted often benefit from taking over-the-counter pain relievers prior to adjustments to preemptively treat pain.
Chew sugar-free gum: Chewing sugar-free gum after orthodontics tightening can help reduce dental soreness and discomfort by encouraging blood flood to the underlying structures of the teeth.
Eat soft foods: Eating soft foods is gentler on the mouth and less likely to aggravate pain or discomfort associated with orthodontics.
Rinse with warm salt water: Rinsing multiple times a day with warm salt water can help ease discomfort and soreness during orthodontics treatment.
Schedule a Consultation
For more information about traditional braces treatment, or to discuss other orthodontic options, we invite you to schedule a consultation at Kellyn Hodges Orthodontics.
Related to This