Does Dental Insurance Cover Orthodontic Treatment?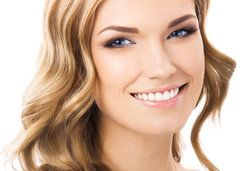 After decades of frustration dealing with crooked or misaligned teeth, you may finally be ready to take decisive action. Or, perhaps you see the telltale signs of crooked teeth taking shape within your child's mouth. If you're starting to see a need for orthodontic work in your household, you may be wondering whether your current dental insurance will cover treatment.
Orthodontist Kellyn W. Hodges offers a wide range of orthodontic options to help Philadelphia patients achieve a more beautiful smile. We also understand the questions that patients have, including concerns about whether your dental insurance will provide coverage for treatment.
Will My Dental Insurance Cover My Orthodontic Costs?
Every dental insurance provider is different. There are different plans that offer varying levels of coverage. To find out if your insurance provider will cover a given treatment plan, your best bet is to contact your provider and discuss your treatment plan directly. Our financial coordinators can also check your insurance plan to determine if coverage is available.
At the office of Dr. Hodges, patients have the choice of several orthodontic procedures to choose from. You may be interested in traditional metal and wire braces, or you may be interested in the convenience and aesthetically pleasing effects of Invisalign® clear braces. For patients interested in faster results, we also offer the Wilckodontics® procedure, also known as Accelerated Osteogenic Orthodontics.
The fact of the matter is that not all dental insurance providers cover orthodontic work in the same way that they cover traditional dental work. Even if your dental insurance does cover orthodontic work, it may only cover the most functional and medically necessary treatment options, instead of the more cutting-edge cosmetic treatments. For example, dental insurance may be more likely to cover the cost of traditional braces, rather than Invisalign® treatment.
In addition, your insurance provider may be more likely to provide coverage if we can show that misalignment and bite problems are likely to cause future dental complications. Crooked teeth and a misaligned bite can make a patient more vulnerable to tooth decay and TMJ disorder.
If your dental insurance does not offer coverage for orthodontic treatment, there are other payment options aside from insurance.
What Are My Payment Options?
At the dental office of Dr. Hodges, we are committed to making your experience affordable and convenient, no matter what your financial situation happens to be. Our office provides low monthly payment plans, and we will work with each patient to make sure that their procedure of choice is within reach.
We also accept credit cards. Patients who have a card with a low interest rate may choose to put the cost of treatment on a credit card.
Discuss Dental Insurance Options with Your Dentist Today
The best way to determine whether your dental insurance will cover your desired orthodontic procedure is to discuss your options with your insurance provider. Once you have received the green light from your insurance provider, contact the office of Dr. Kellyn Hodges to schedule a consultation and take the first concrete step toward a straighter and more beautiful smile today.
Related to This